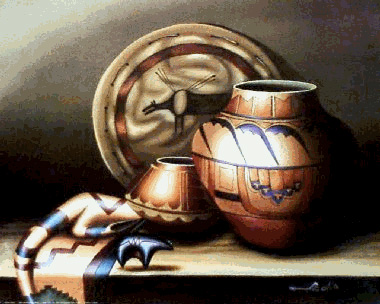 Due to the large number of link request we are receiving by email we will No Longer except link request in this manner.If you would like to do a reciprocating Link Exchange with AZ Trading Post we have a few qualifications that must be met.We prefer a Text link due to the number of links we maintain and we will no longer be placing free banners on the web site to conserve server space. We have a few guide lines that must be met if you are OK with them please fill out the request form below.
1. Title use your store name, not a long descriptive sentence.
2. Description should be 25-30 words about 200 characters.
3. Absolutely NO links only sites!
4. NO ADULT OR GAMBLING SITES!
5. Only home interior or exterior decor, decorating, candles,jewelry, food and arts & craft sites are allowed.
6. Reciprocating links must be easy to find on your site home page or entry page, not buried out of the way.
7. We reserve the right to edit your description, title and/or category to accurately reflect your sites content.
8. Your link will remain on our links page as long as a reciprocal link is maintained on yours.
Links are added every weekend and published on Sunday night so your link will be up Monday.
Thank you for your interest.
Please fill out all areas of the form.
---