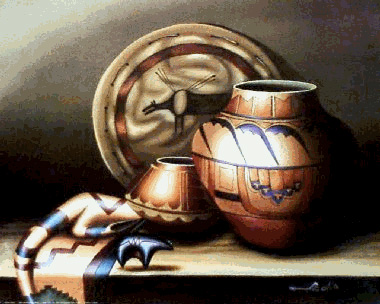 Statement: We have created this privacy statement in order to demonstrate our firm Conviction to safeguard your privacy and make your web shopping experience a joyful one. Our web site is in no way configured to collect any personal information from your computer when shopping or browsing at the AZ Trading Post. So, unless you voluntarily and knowingly provide us with your personal information. We will not know your name, your e-mail address, or any other information.
IP Addresses & Cookies: When a page is requested from the AZ Trading Post web site our server logs the user's current IP address. We use IP addresses to help diagnose problems. We do not link IP addresses to any personal information about you. Also, the AZ Trading Post does in no way use cookies to keep track of your preferences and activities relating to this website.
What Information will you collect? The only time we here at the AZ Trading Post will collect any information on you is if you fill out our feedback or order forms. Once again this is all voluntarily. So, any information like an e-mail address, your thoughts about our website, or information you yourself is all up to you. Likewise, we will never sell any of the information you give us to a third party at any time.
Other Sites: If you choose to leave the on line store via a link to another sites including those of Advertisers on the AZ Trading Post web site. AZ Trading post is in no way responsible for the privacy policies or content of those sites, nor are we responsible for the cookies those sites may use.
Privacy Statement Changes & Other Legal Issues: The web is a constantly changing landscape. So. We reserve the right to change our privacy statement as needed. The AZ Trading Post also reserves the right to disclose information without any permission when needed by federal or state law enforcement agencies.
Thank You,
AZ Trading Post Staff